About this item:
【Touchless and Sanitary & Saving Soap 】Aims to provide client with the best product for daily hand washing, automatic foaming soap dispenser can sense your hand within 5cm, wash your hand safe and convenient without cross-infection.At the same time, the rapid foaming can save soap liquid, which is hygienic and environmentally friendly.
【0.25s Quick Foam & Dispense】With built-in precise infrared motion and PIR sensor detection technology, automatic foaming soap dispenser is more sensitive and make you can get the hands free dense foam soap within 0.25 seconds, saves more time and water, offering you with premium and elegant hand-washing experience.
【IPX4 Waterproof & Leak-proof Base】 The soap dispenser is designed waterproof material and anti-leakage that helps prevent water penetration, especially in wet locations such as the bathroom or kitchen sink. This can ensure a soap dispenser's long-term usage. Never worry about the water can goes into circuit board.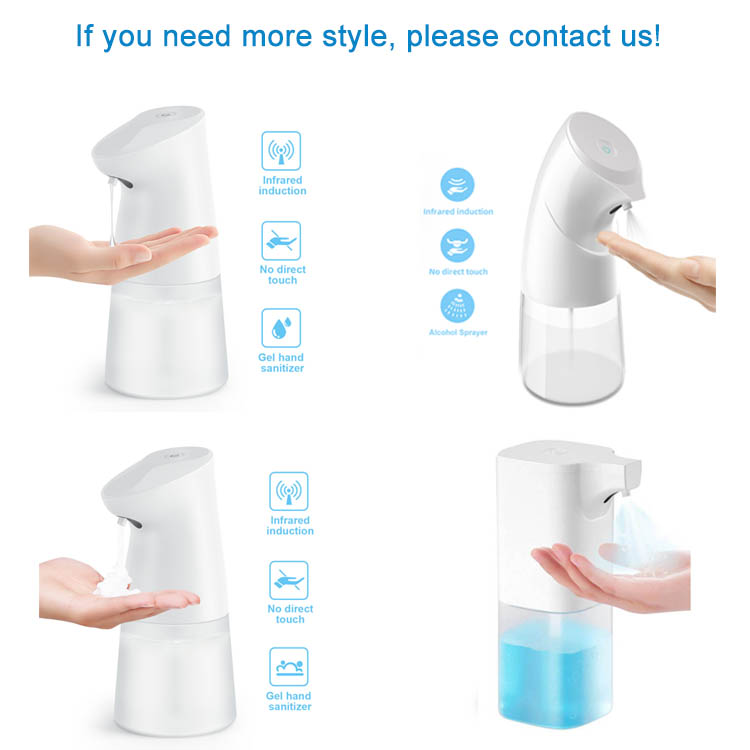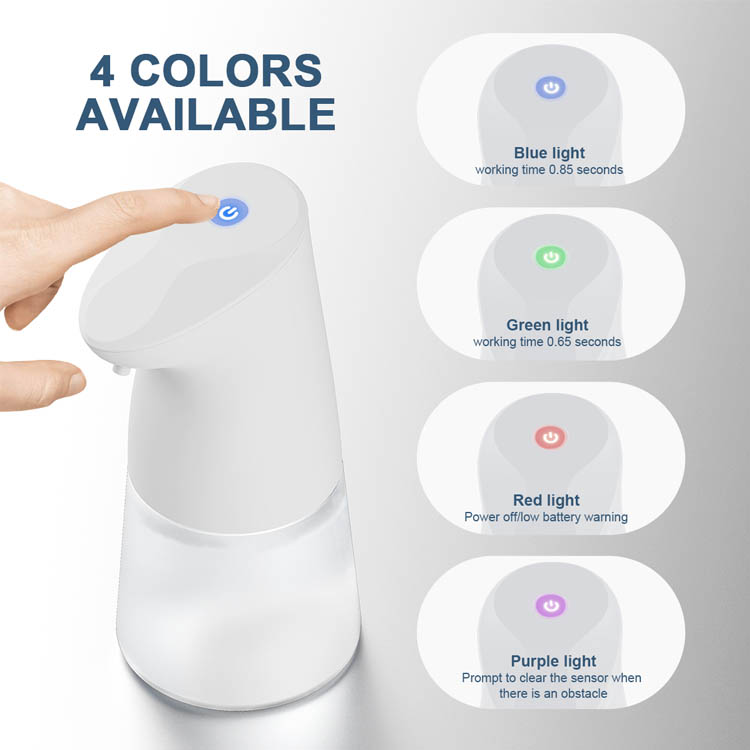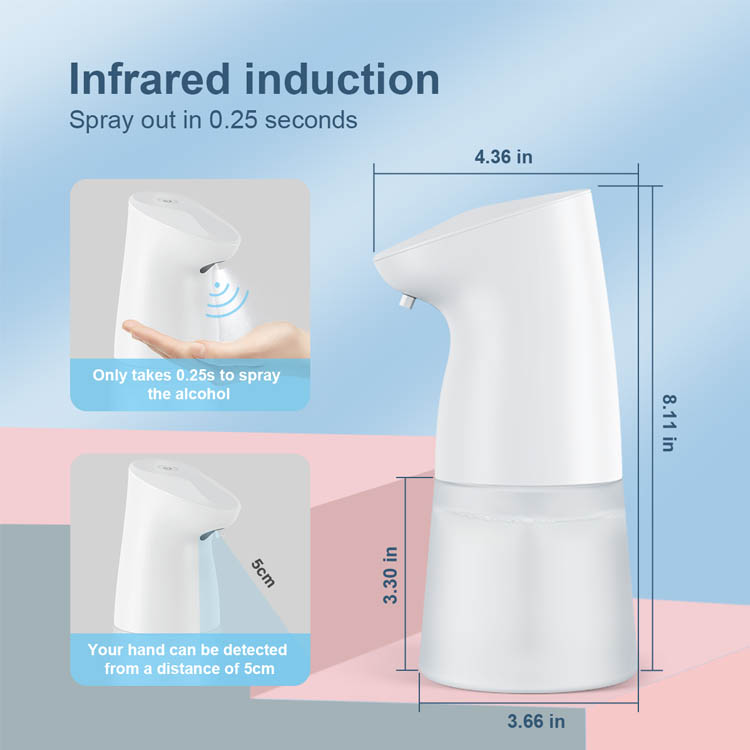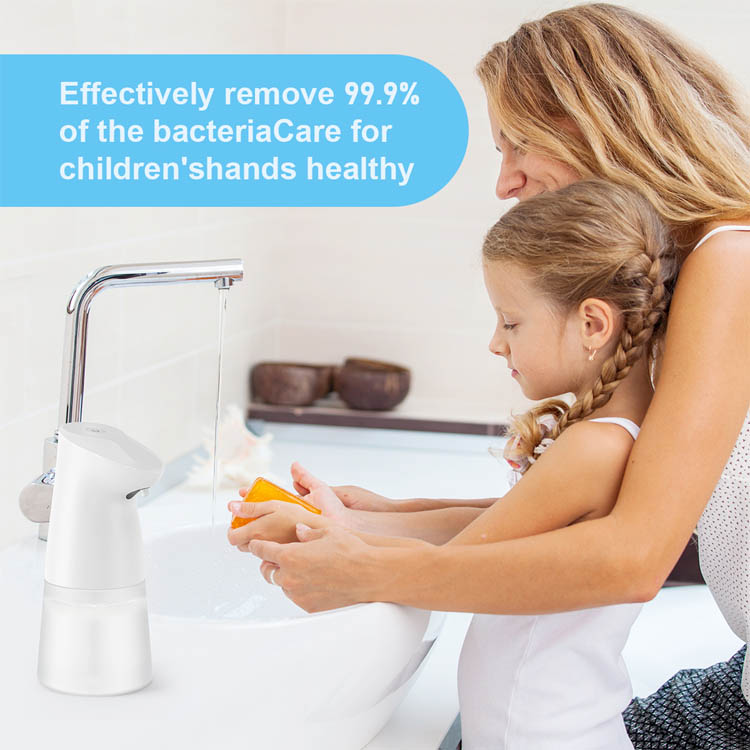 ABOUT US:
Our service includes: New project design, Product development, 3D print and rapid cnc machining prototype, Assist in testing, Plastic mould design and manufacturing, Injection molding OEM and assembly service. We are a professional plastic injection mold maker in mould OEM industry.
Our products cover: LED light optical lenses, Light housing and cover, Auto plastic parts, Electronic equipment shell, Electronic precision connectors, Medical instruments, Disinfection devices, Household application, Other structure parts, Silicone Molding products and so on. Tolerance could meet +/- 0.02 mm.
With 15 years experience, under our strict managing and quality controlling, we are fighting to get full customers' satisfaction. Homoiothermal molding workshop, 100% income and output checking, periodical workers training, fast service response and responsible after-sale service, we believe we can be your long term partner.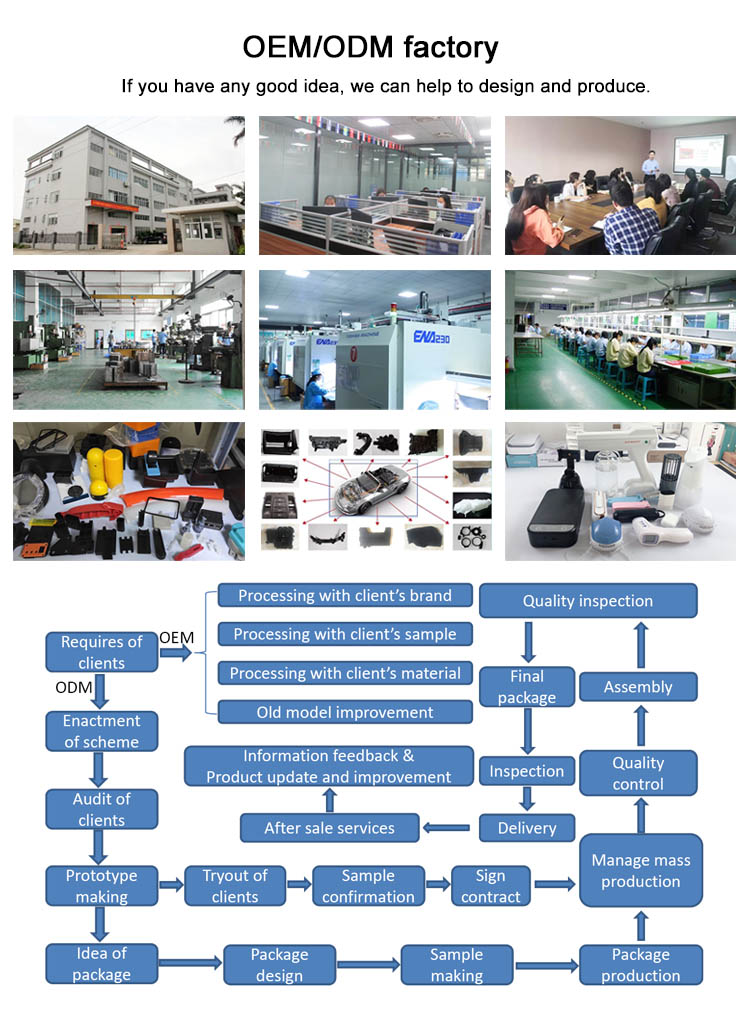 We have a very professional design team that can provide customers with efficient design support. After the customer confirms the design plan, fast and high-quality 3D printing or CNC machining prototypes and processing models can make your ideas come true.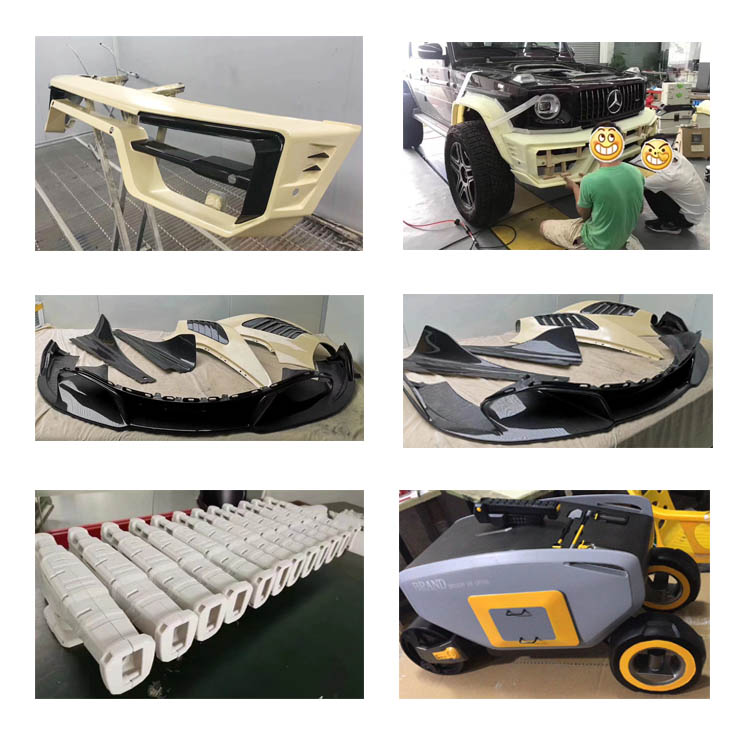 After model and prototype are confirmed, it will be mold design and manufacturing, product injection and production assembly. We have strict production management and an excellent manufacturing team. Our experienced engineers and salesmen will ensure that your industrial engineering to tooling engineering, project management by experienced engineers and efficient engineering discussion is available at anytime.We have excellent mold making lead time, some molds 40 days, some molds even 20 days, up to your parts.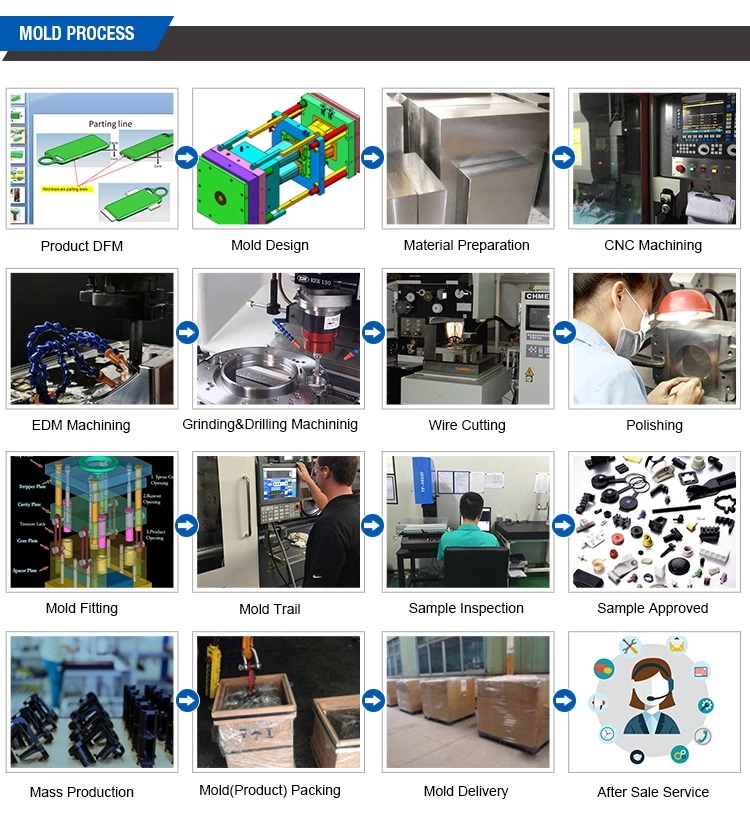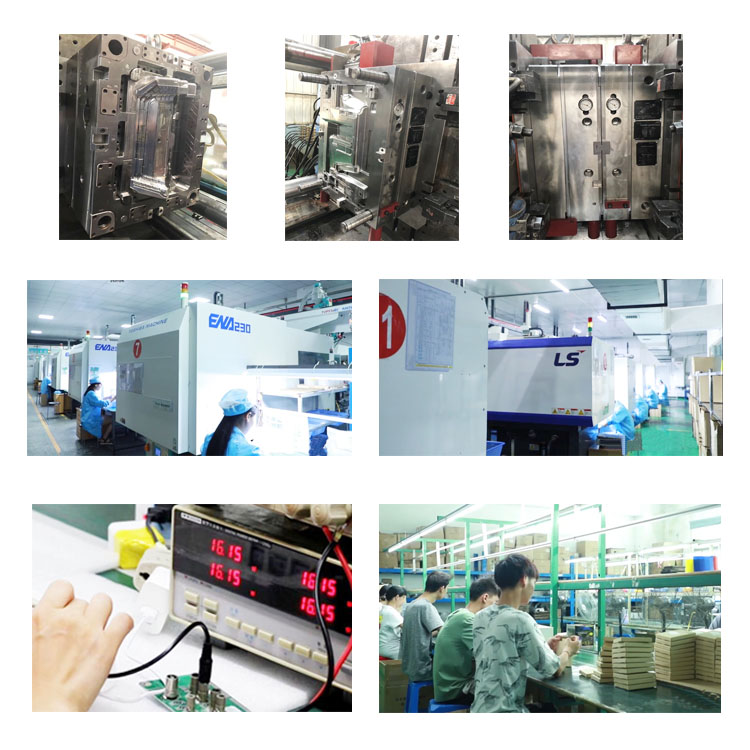 For the development of complete products, we also have many successful cases, such as various massage equipments, household appliances, various LED lights lenses, 3C electronic products and so on. We have 3 assembly lines and can provide customers with assembly and packaging terminal services.
Due to the epidemic of coronavirus covid-19, we have also independently developed some disinfection equipments and personal protection products,such as UV sterilizers, nano disinfect spray gun, FFP2 electric mask and wearable air purifier as followed pictures showed, which are on selling. If you need, pls contact us. These products are ready to ship.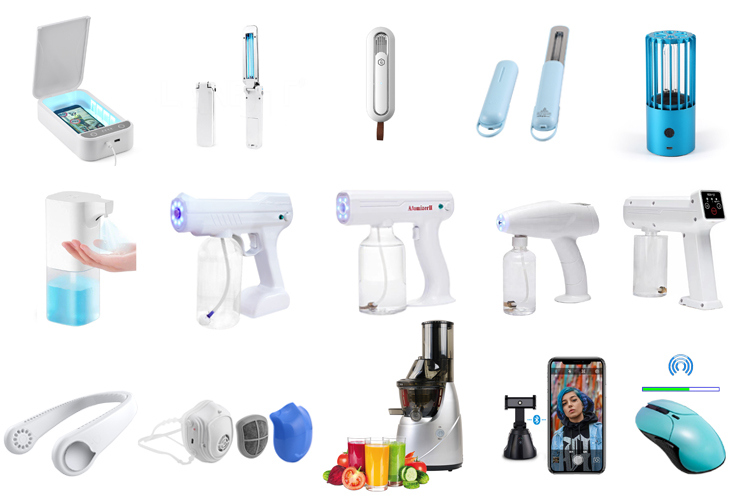 We will provide product design checking, mould and molding product cost estimation and full technical engineering support. Our excellent engineers who are familiar with English will give you professional and efficient communication.
Are you a crowd funding project leader or a great ideal inventor or an industrial product designer or a production factory manager or a project manager or a new project business investor? We will be your good working partner in China who makes your dreams come true.