Adjustable Silicone Rfid Wristbands

Silicone RFID Wristbands ( rfid Custom Event Wristbands, durable Rfid Bracelet) are comfortable and durable, which are equipped with a slider for a one-size-fits-all capability ,recycle used.
Safe Home Wristband Rfid Chip Bracelet With alzheimer's disease of the old man wearing a golden bracelet,which attach the old man's contact information such as name,home address,loved ones,so that others find alarm or back,after which is effective in developed countries have common sense.
Safe Home Wristband" conspicuous yellow as gezer,transverse on the bracelet with "please help me" and "Safe Home" with the words of white,hand ring is a central can open deposit "information",about wearing the old man's name,age,Home address,what is the disease of basic information such as pieces of paper into which we can.
A Safe Home Wristband,application of 10 years in the United States,help many suffering from alzheimer's disease of the old man home.In foreign countries,people with alzheimer's disease of the old man wearing a uniform marked "Safe Home Wristband",unified labels printed on the bracelet,hand ring is placed in the family to fill in the contact information of once the old man lost,to facilitate to find their families,this is called the "security plan" home.
Feature for 13.56mhz Safe Home nfc wristband bracelet
Material: Silicone
Size: 240*41.93*30mm
Chip: NTAG® 213 (Other chip seethe chips sheet)
Frequency: 13.56MHZ(HF)
Protocol: ISO14443A
Reading range: 0.5Cm - 5CM, relative with readers.
Datas program: Variable numbers, URL, texts, etc, read only, encrypted
Craft: Logo printing, datas program, QR code, numbers printing, custom package.
Working environment: -25℃ to 70℃
Application: widely used on campuses, amusement parks, buses, access control areas, concerts, and tickets and so on.
Our Services:
3-5 days fast samples making
Custom datas program
OEM/ODE capability. Custom size, shape, printing and material all available.
Product Overview: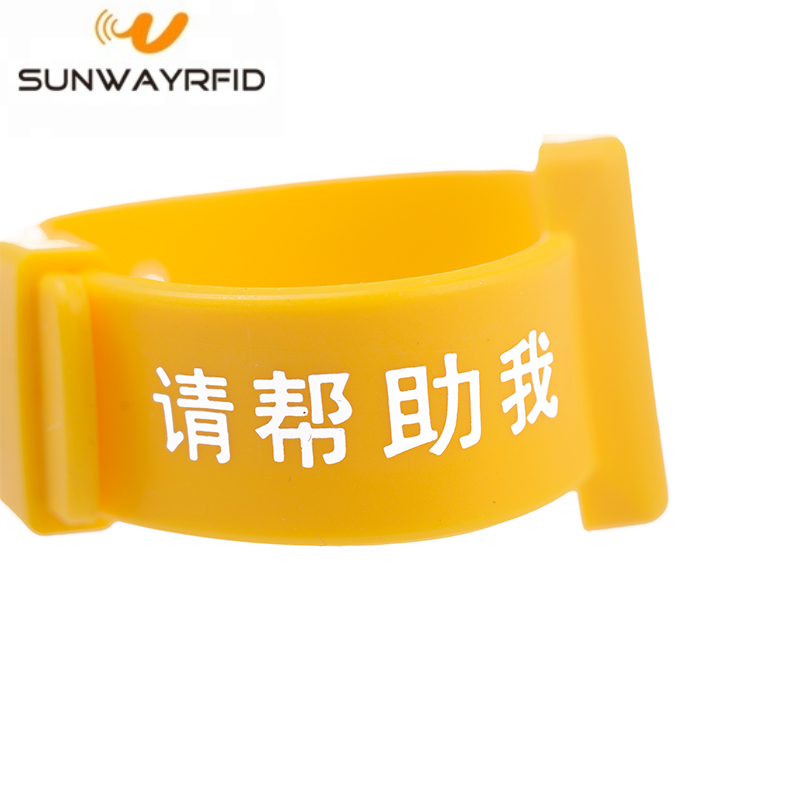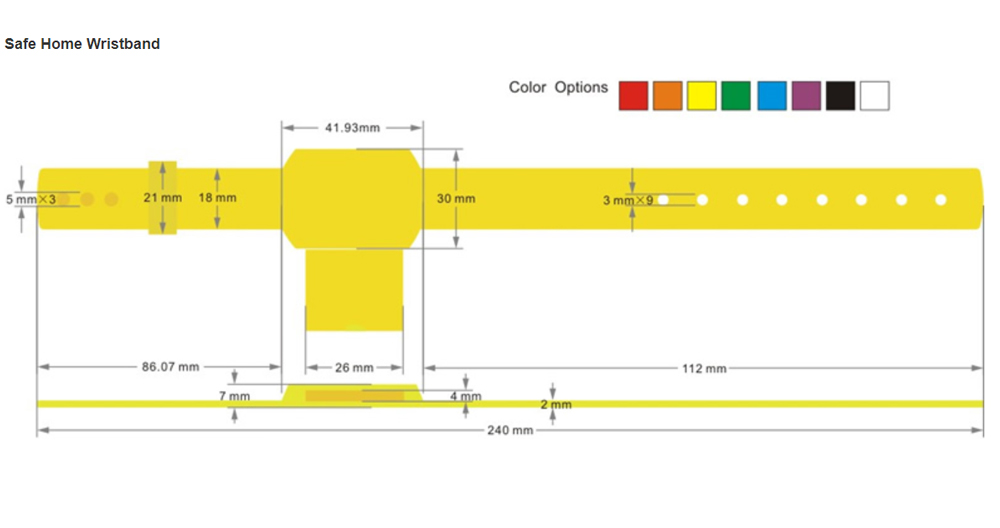 Custom Event Wristbands Application: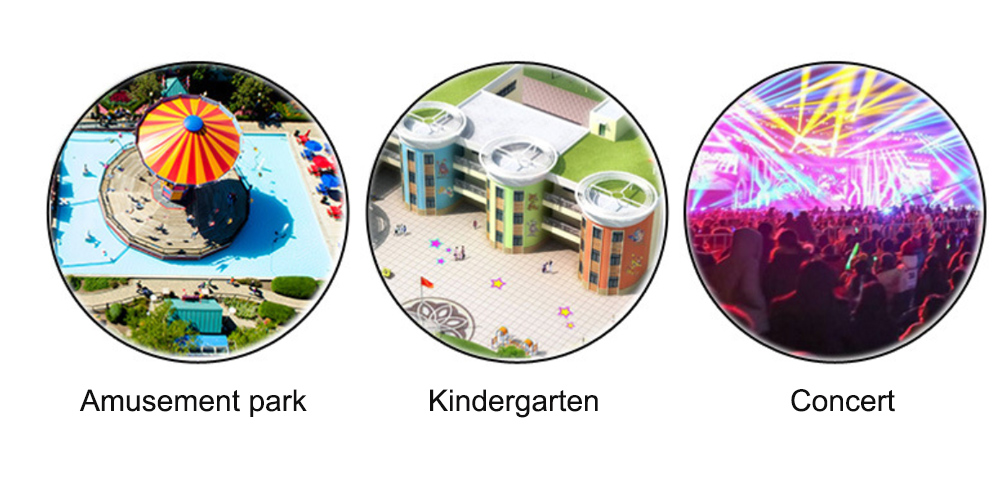 Chips Available for RFID Wristbands:
NFC Type 2, ISO14443A,

13.56MHZ




NTAG® 213 (144 bytes)

NTAG® 215 (504 bytes)

NTAG® 216(888 bytes)

NTAG® 210 (48 bytes)

NTAG® 212 (128 bytes)

NTAG®413 DNA (160 Bytes)




NTAG® are registered trademarks of NXP B.V. and are used under license.

NFC Type 2, ISO14443A, 13.56MHZ




MIFARE Ultralight® EV1 (48 Bytes)

MIFARE Ultralight® C (148 byte)




MIFARE and MIFARE Ultralight are registered trademarks of NXP B.V. and are used under license.

NFC Type 4, ISO14443A, 13.56MHZ




MIFARE® DESFire® 2K / EV1 2K / EV2 2K

MIFARE® DESFire® 4K / EV1 4K / EV2 4K

MIFARE® DESFire® 8K / EV1 8K / EV2 8K




MIFARE DESFire are registered trademarks of NXP B.V. and are used under license.

ISO14443A, 13.56MHZ




MIFARE® Classic 1K Bytes

MIFARE® Classic 4K bytes




MIFARE and MIFARE Classic are registered trademarks of NXP B.V. and are used under license.

MIFARE Plus® S 1K SE

MIFARE Plus® S 2K / S 4K

MIFARE Plus® X 2K / X 4K

MIFARE Plus® EV1 2K / 4K




MIFARE and MIFARE Plus are registered trademarks of NXP B.V. and are used under license.

ISO15693/ISO18000-3, 13.56MHZ




NXP® ICODE® SLI (1Kb)

NXP® ICODE® SLI-X (1Kb)

NXP® ICODE® SLI-S (2Kb)

NXP® ICODE® SLI-L (512b)




ICODE® are registered trademarks of NXP B.V. and are used under license.

125KHZ




TK4100, EM4200, T5577, EM4305

860MZH-960MHZ, 18000-6C




Alien H3, Impinj, Ucode GEN2